Tyson 2.0 Heavyweight Disposable 7000 Puffs - Frozen Peach
Tyson Heavyweight Disposable is one of the longest-lasting disposable vapes ever. Get a hit of the hottest vape device and get knocked out by this incredible flavor.
Tyson 2.0 Heavyweight Disposable 7000 Puffs - Frozen Peach

Description
Iron Mike Tyson, boxing champion and entrepreneur of Tyson 2.0 just released a new disposable.
Tyson 2.0 heavyweight disposable vape has a substantial 15ml of e-liquid capacity at 5% nicotine strength providing up to 7000 puffs. Tyson 2.0 heavy weight disposable vaporizer also uses the latest and greatest technology such as a mesh coil system for superior taste and a long-lasting 550mAh battery that can be recharged using the included USB-C cable.
Flavor: Frozen Peach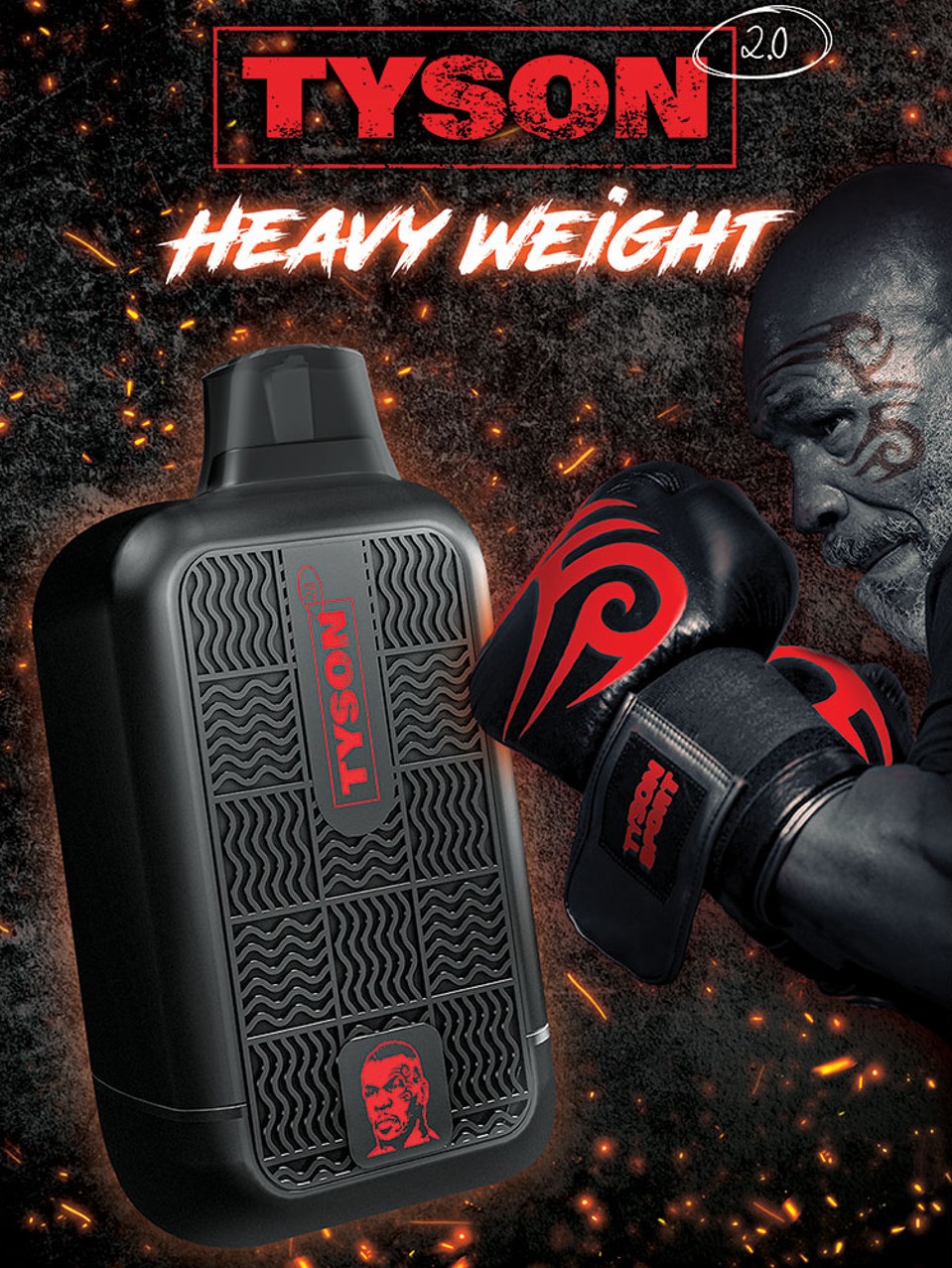 Specifications and Features
Puffs: ~7000 PUFFS
Nicotine Strength: 5% (50mg)
Prefilled Capacity: 15mL
Integrated 550mAh Rechargeable Battery
Battery Capacity: 550mAh
Heating Element: Mesh Coil
Operation: Draw-Activated
Charging: Type-C Port
Silicone mouthpiece and outer coating
You Will Receive:
This product includes:
1 x Tyson 2.0 Heavyweight Disposable - Frozen Peach

1 x USB-C cable

Get Reward Points (5% value of the price) on purchasing this product!!