FlavourArt Menthol Arctic 15ml (JAPAN Domestic Shipping)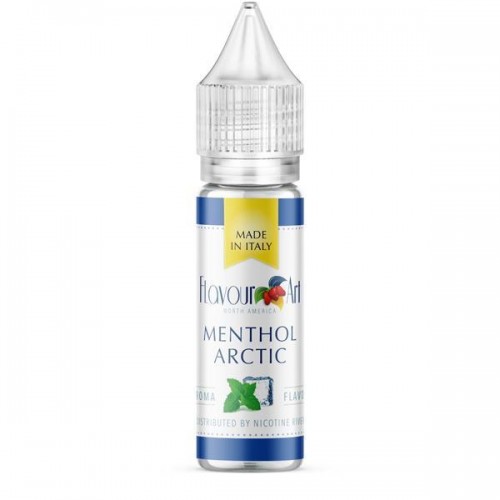 High quality FlavourArt's Mentol flavoring
This item is for JAPAN Domestic Shipping only
FlavourArt Menthol Arctic 15ml
Description
Cool down your flavors with the strong mint kick of Menthol Arctic. Use it by itself for its classic menthol taste or use it in your own unique recipe to add some strength to your tobacco, dessert, and floral DIY e-liquid recipes.
Specific Gravity: 1.0196

Appearance: Colorless
Water Soluble: Yes
Origin: Italy
Diacetyl: 0 PPM
Acetoin: 0 PPM
Acetyl Propionyl: 0 PPM
Suggested Starting Use: 2%-3%
Storage: No heat or light
Ingredients: PG, Flavoring Ingredients
Specification
Please see "Specification" tab
NOTE
This is a concentrated e-liquid flavoring. NOT ready-for-vape e-liquid. Do not use this for other purpose.
Shipping
Shipping From
JAPAN
E-Liquid
Size
15ml
Get Reward Points (5% value of the price) on purchasing this product!!