Dotmod dotRDA (White Matte Logo, 24mm RDA)
Introducing the world's first true single post RDA, the dotRDA24.
Dotmod dotRDA (White Matte Logo, 24mm RDA)

Maker's Note
And it's Squonk-Ready.
Specification/Features
The much anticipated 24mm RDA
Revolutionary new spring loaded single post design
24K gold plated brass deck
Adjustable airflow control
Beautiful hard-anodized aluminum barrel and cap
Squonk and Drip ready with interchangeable center pins
Huge 1.5mm x 3.9mm Clamping space to accommodate your gnarliest builds
Easy-drip three piece design
Huge juice well 4.8mm deep
Can be completely built or disassembled with the included dotKey, no more guess work to find the correct driver
You Will Receive:
1 x dotRDA 24mm
1 x dotKey (Screwdriver)
1 x Squonk-Ready 510 Pin
2 x Prebuilt Fused Clapton Coils
1 x Certificate of Authenticty
Spare Parts & O-Rings
Option
Color: Please chose color
NOTE
*** This product is for advanced users only. ***

Trinity Glass Cap for DotMod dotRDA24 (24mm)
is now available!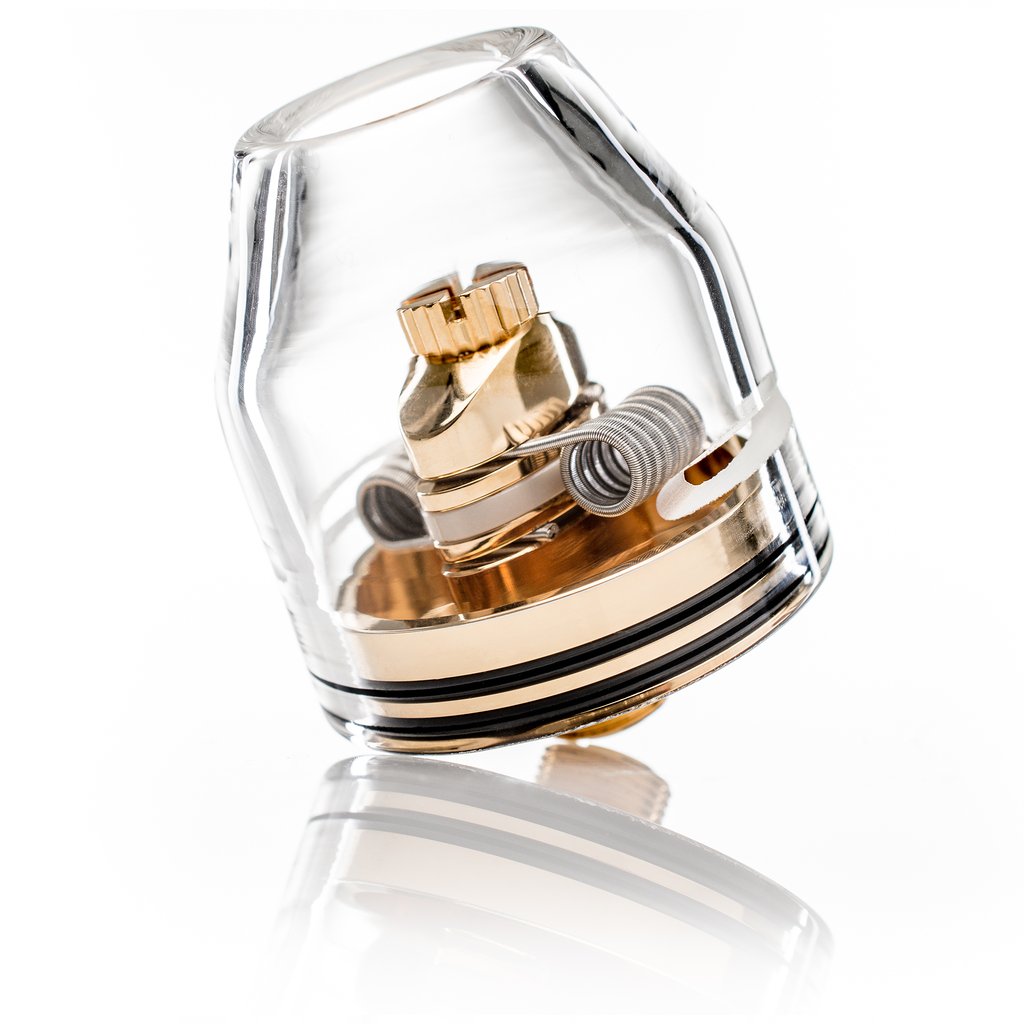 Product Disclaimer
No claims, representations or warranties, whether expressed or implied, are made by E-CIGDO and Dotmod as to the safety, reliability, durability and performance of any of our companies\' products. Furthermore, E-CIGDO and Dotmod accept no liability whatsoever for the safety, reliability, durability and performance of any of products or content found within this site. In no event shall our company be liable for any direct, indirect, punitive, incidental, special consequential damages, to property or life, whatsoever arising out of or connected with the use or misuse of our products. By purchasing any product found within the content of our site, buyer agrees to hereby release and forever discharge E-CIGDO and Dotmod , their directors, officers, agents, employees, representatives, volunteers, attorneys, assigns, and affiliates from any and all claims and demands of whatever kind of nature, whether known or unknown, that arise out or are connected in anyway whatsoever with any first aid, medical treatment or services rendered a buyer because of buyer's use of the product. E-CIGDO and Dotmod will not be held responsible or liable for any injury, damage, or defects, permanent or temporary, that may be caused by improper use of any item found on our site or Dotmod . Please have a basic understanding of batteries and or any item found within this site and how to care for them properly.
Get Reward Points (5% value of the price) on purchasing this product!!