The Plume Room Candied Cavendish 30ml (JAPAN Domestic Shipping)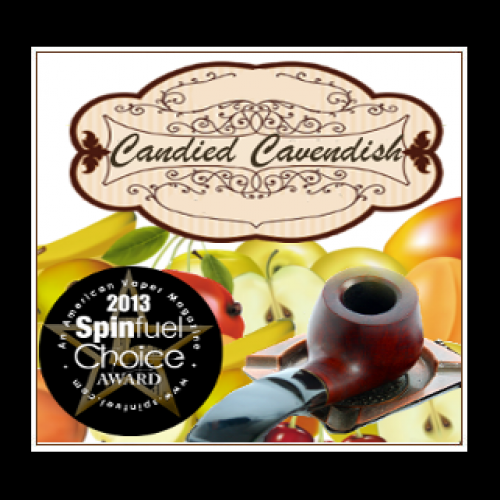 Current Shipping Promotion (Shipping from USA)
Domestic Discount Shipping discount over $30 order (US/DPO/APO/FPO only)
*Shipping rate is based on the weight and/or subtotal
International Shipping Discount! Over $30 Order
*Note1: Please refer to this page about shipping methods or contact us.
*Note2: Insurance policy does not cover the shipping or postage cost.
Write a Product Review and get reward points!
* Reward points 50 points or more are granted once Review is approved
* Reward points are granted to the review for product you purchased.
Japan Domestic Shipping
Candied Cavendish is one of best NET(Natural Extracted Tobacco) base blends. This is THE ART.


This item is for JAPAN Domestic Shipping only
The Plume Room Candied Cavendish 30ml
Maker's Note
**Spinfuel Choice Award Winner**

The Plume Room extracts Cavandish-cut Virgina tobacco and artfully blends it with a smidgen of the finest fruit essence.You'll be delighted with the results!

Rich, low tones of Cavendish followed by mid and high notes of banana. Steeping further rounds its flavor while developing body that is deep, creamy and full. An excellent vape with rich clouds of vapor.

Ingredients: USP Vegetable Glycerin, USP Propylene Glycol, FDA certified flavors and/or Tobacco Absolute, USP nicotine.

Specification
Please see "Specification" tab
Shipping
Shipping From
JAPAN
E-Liquid
PG/VG Blend
PG/VG 30%/70%
Size
30ml
Get Reward Points (5% value of the price) on purchasing this product!!