510 Wide-Bore 14mm Adjustable Airflow Drip Tip - Delrin Fitting, Aluminum, Stainless Steel Mouth Piece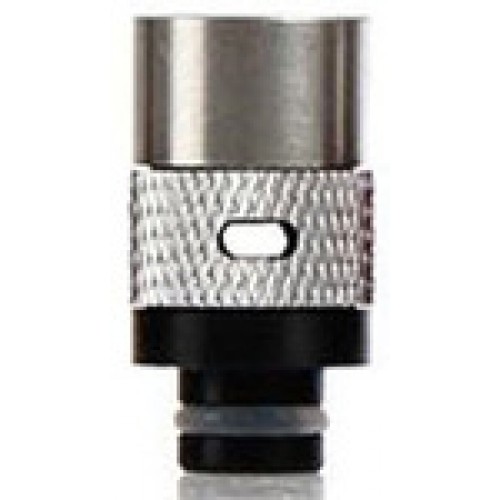 Adjustable Airflow Wide Bore 510 Drip Tip
510 Wide-Bore 14mm Adjustable Airflow Drip Tip -Delrin Fitting, Aluminum, Stainless Steel Mouth Piece
Description
510 Aluminum, Stainless Steel and Delrin Drip Tip is made of stainless steel, aluminum and delrin materials. This drip tip has a unique adjustable airflow.
The Delrin fitting help insulate the heat transferred from your atomizer.
Specification
Materials: Stainless Steel Mouth Piece, Aluminum and Delrin fitting
Size (mm): Len-23.5mm(18mm w/o fitting part) x Outer Dia-14mm/Inner Dia-7.7mm

Get Reward Points (5% value of the price) on purchasing this product!!