Aspire Breeze 2 AIO Kit
Aspire Breeze 2 is ergonomic and compact, all-in-one, portable system that was specifically designed for you to get the maximum flavor and lasting enjoyment out of nicotine salts.
It also works well with all the standard e-liquids. The 1.0 ohm or 1.2 ohm coils work best with nic salts and 0.6 ohm white-banded coil works best with regular e-liquid.
Aspire Breeze 2 AIO Kit
Maker's Note
The ever popular AIO (All In One) device from Aspire, the Breeze, has been redesigned with an improved filling method. Introducing the Breeze 2 now with new features and a new pod style system. The same compact and ergonomic design but a more convenient pod system that holds 2ml of e-juice, or a slightly larger 3ml version. It still has an ergonomic design and still comfortable to hold. We also retained the great U-tech coil technology ensuring you a flavorful vape.
Features
Breeze 2 Pod capacity: 3.0ml
Breeze 2 coil is interchangeable with original Breeze coils
Built-in Battery Capacity: 1000mAh
Built-in Battery Capacity: 1000mAh
Compact Design, Pocket-Sized. Dimensions:: 19mm x 35mm x 96mm
Adjustable Top Airflow
Sturdy Aluminum Allow Construction
Easy bottom fill
LED Charge Indicator
Aspire Breeze 2 Dimensions: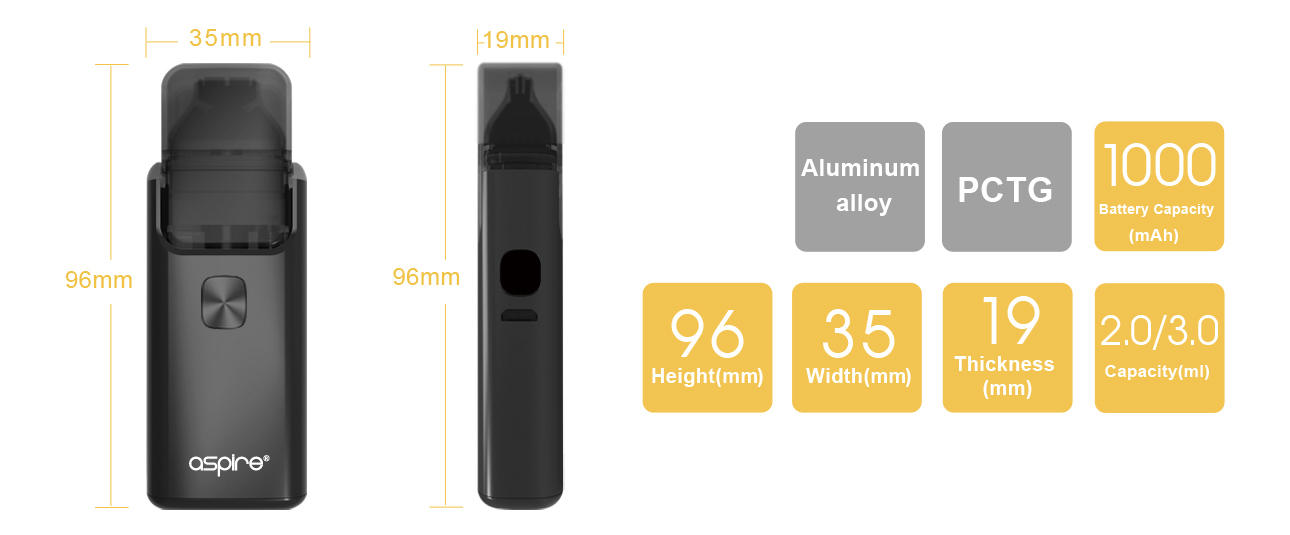 Aspire Breeze 2 Airflow System:
Adjusting the airflow is simple, just pull off the mouthpiece and turn the knurled airflow adjustment ring to your liking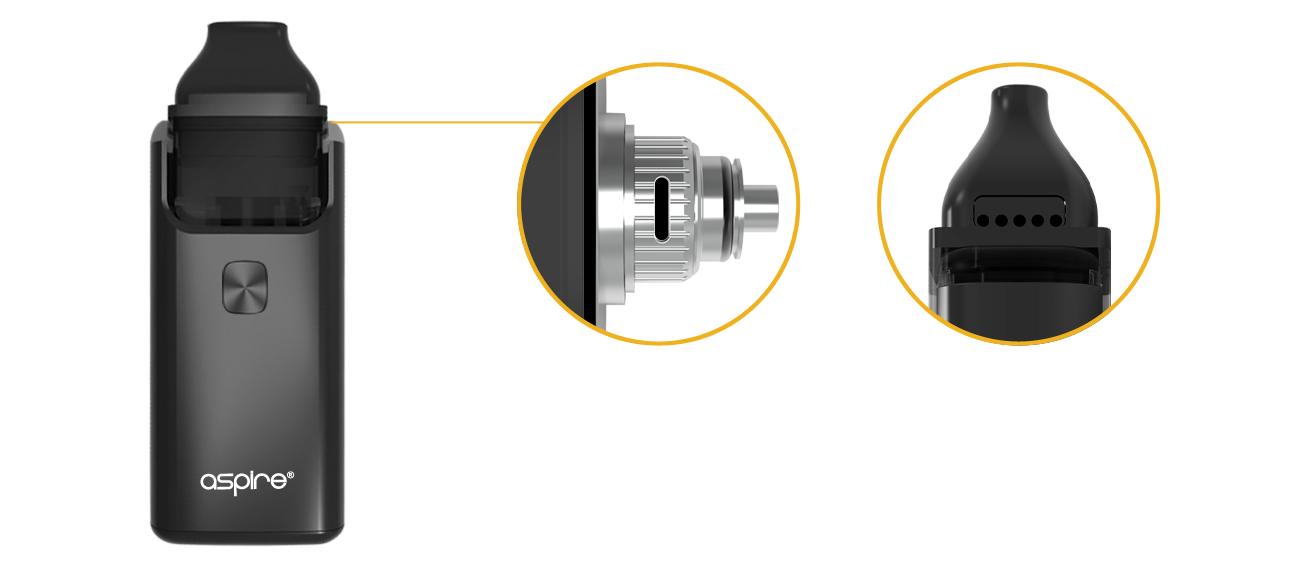 Aspire Breeze 2 Exploded View: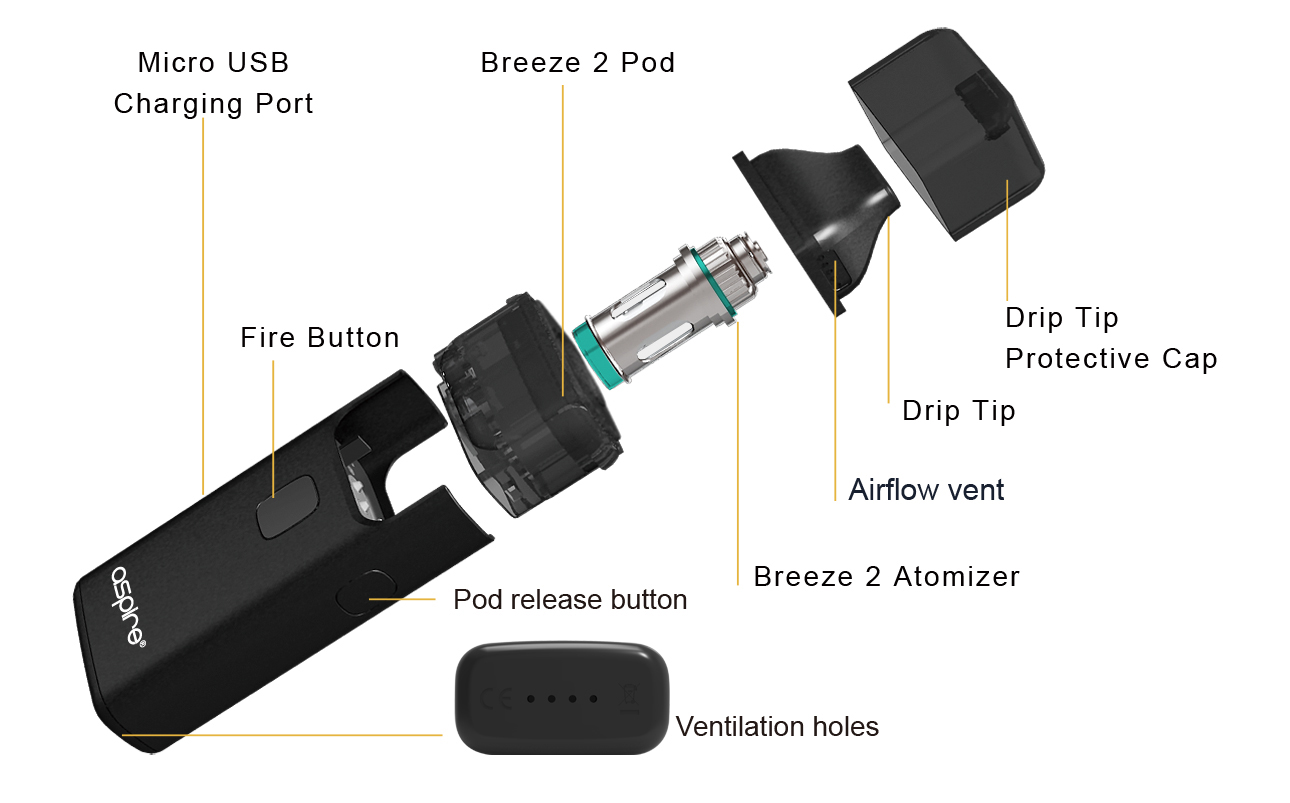 Aspire Breeze2 Pod: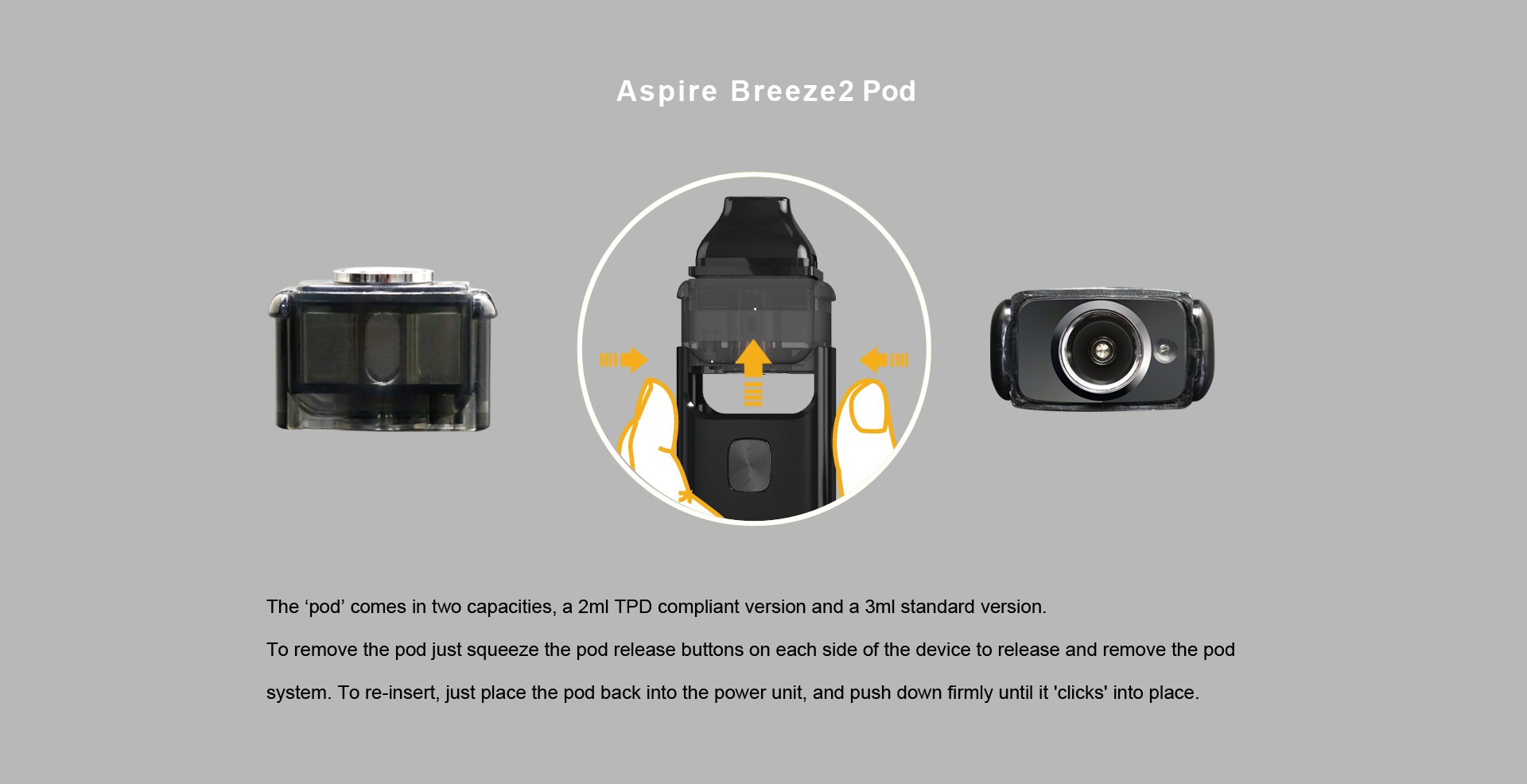 Easy Coil Installation:
Coil installation is easy too, just pull and remove the drip tip, unscrew and pull out the chimney unit. Then detach the atomizer from the airflow control ring and replace it with a new one. Screw the chimney unit back to the pod system and replace the drip tip section.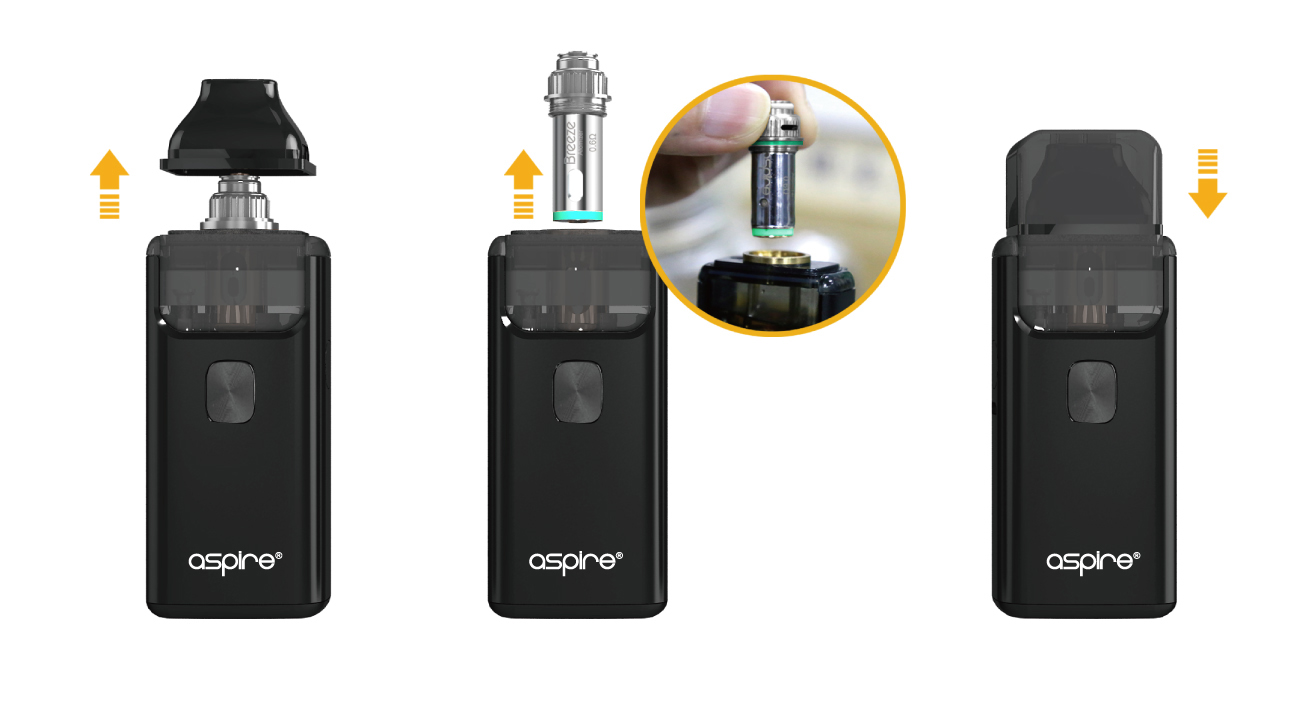 Aspire Breeze 2 Coils:
The Breeze 2 comes with a 1.0 ohm U-tech coil (specifically designed for nicotine salt type eliquids) and a spare 0.6 ohm U-tech coil.Also 1.2 ohm U-tech coil for nicotine salt type e-liquids is available.

Aspire Breeze 2 Filling:
Squeeze the pod release buttons on each side of the device to release and remove the pod system. Invert the pod and lift the silicon seal, place the filling bottle/dropper into the pod filling hole squeeze the filling bottle/dropper bulb to add your preferred e-liquid into the pod system. Replace the silicone seal firmly and re-insert the pod into the power unit.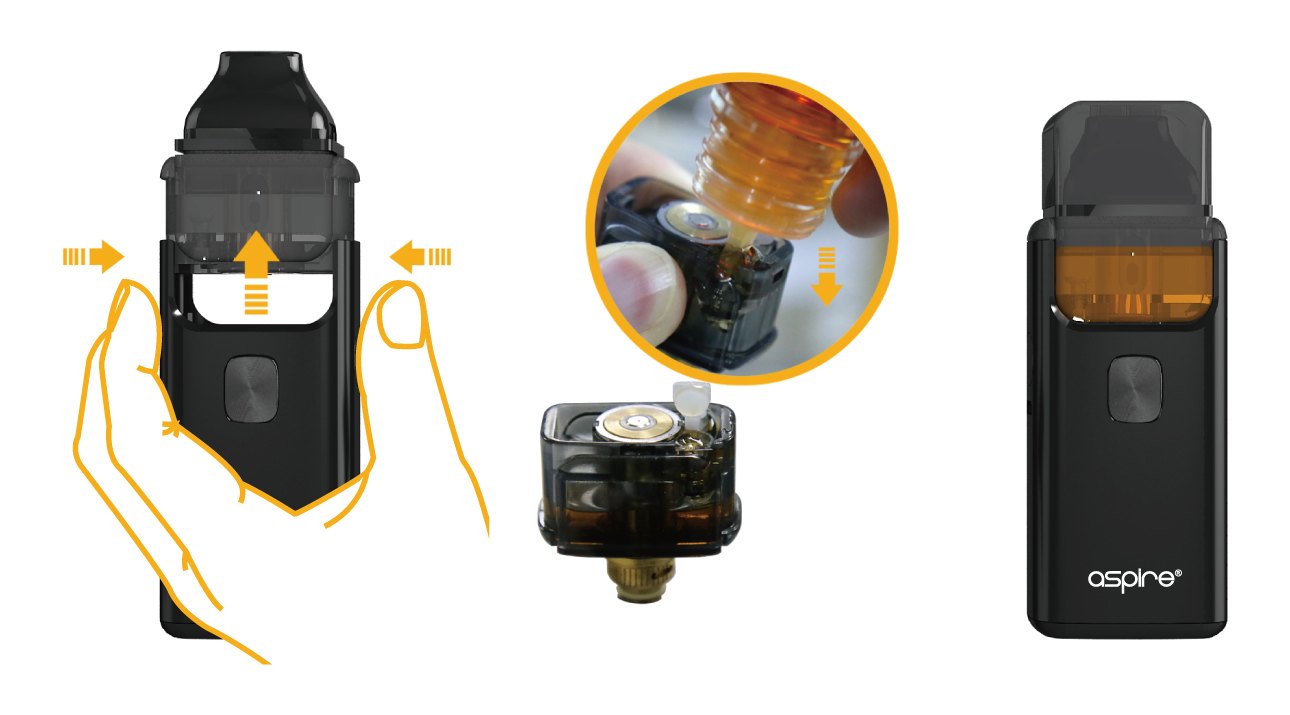 Aspire Breeze 2 Charging:.
Charge via the Micro USB port. Maximum charge current can reach up to 800mA. When the USB cable is attached the Breeze 2 indicator light will flash blue and orange three times.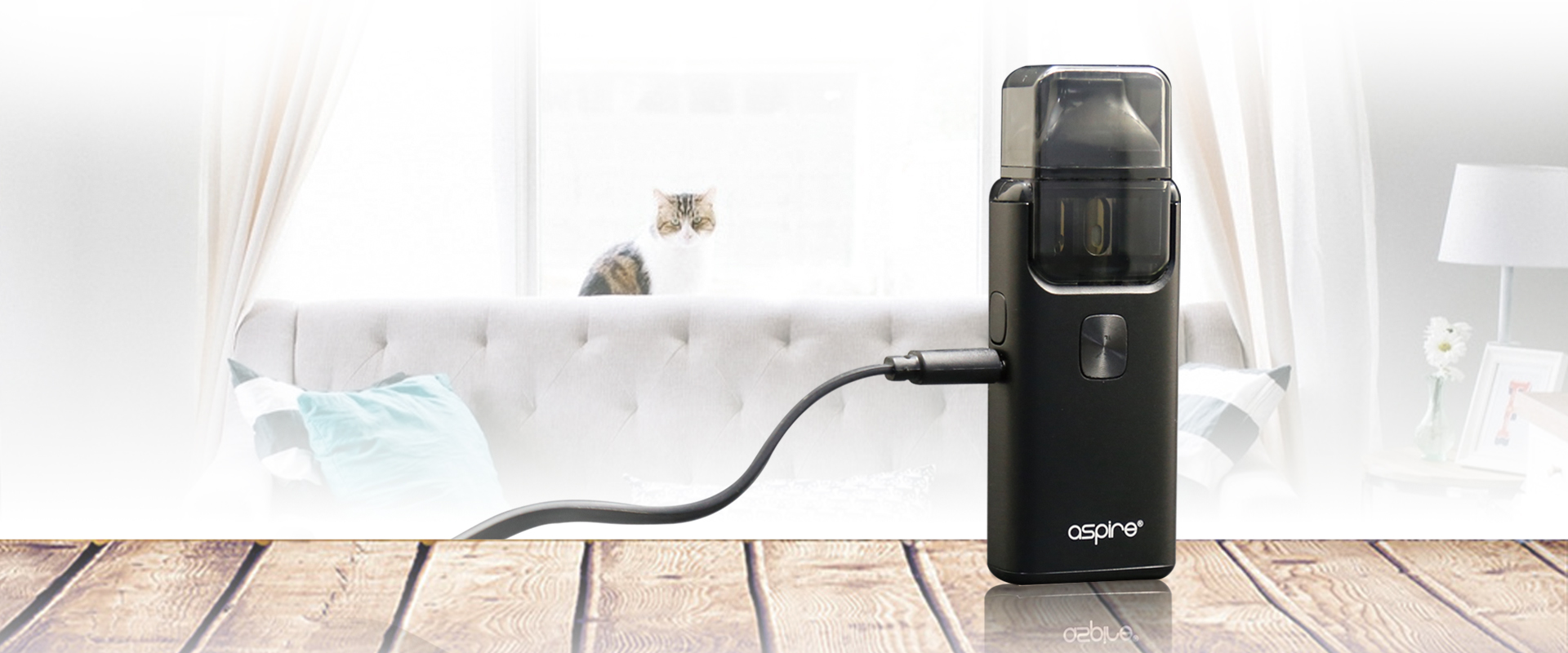 You Will Receive:
1 x Breeze 2 device
2 x Coils (1*1.0Ω/1*0.6Ω)
4 x Extra O rings
1 x Silicone seal
1 x Micro USB Cable
1 x Warranty Card
1 x User Manual
Option
Color: Please chose Color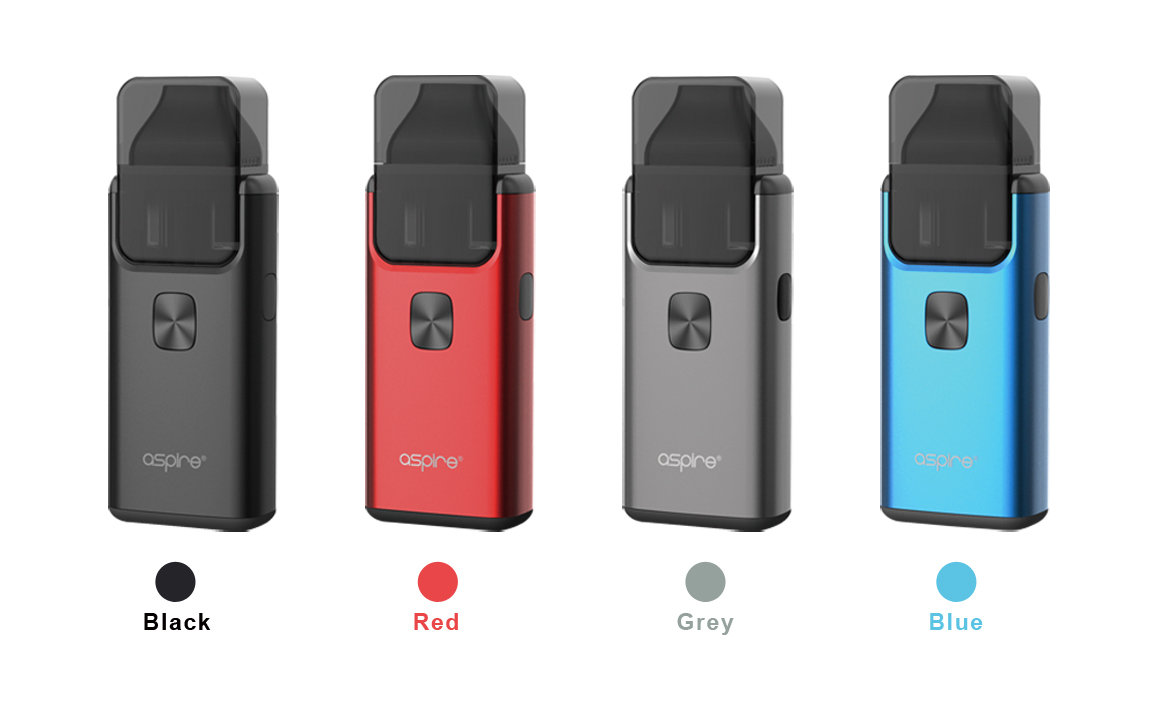 Get Reward Points (5% value of the price) on purchasing this product!!