Witchers Brew Blackbird v2 30ml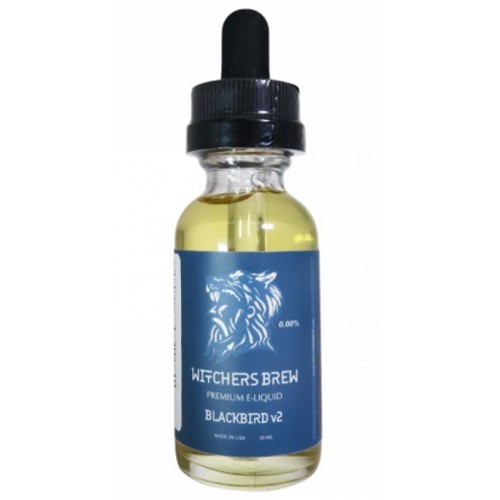 Current Shipping Promotion (Shipping from USA)
Domestic Discount Shipping discount over $30 order (US/DPO/APO/FPO only)
*Shipping rate is based on the weight and/or subtotal
International Shipping Discount! Over $30 Order
*Note1: Please refer to this page about shipping methods or contact us.
*Note2: Insurance policy does not cover the shipping or postage cost.
Write a Product Review and get reward points!
* Reward points 50 points or more are granted once Review is approved
* Reward points are granted to the review for product you purchased.
Crafted with natural and custom made extracts which are not available to E-Juice DIY sites,
Witchers Brew Blackbird is one of very special and Outstanding e-liquids in the market
Witchers Brew Blackbird v2 30ml
Maker's Note
With the overwhelming popularity of the original blackbird, we knew it was time to make a liquid that would satisfy the needs of those who love the original blackbird profile and patrons that found the original to be too bold for their palette.
With that in mind we created version two of blackbird using a more rounded tobacco profile with less cigar notes in exchange for milder, sweeter tobacco nuances. Together with our signature citrus liquor found in the original formula, we added Madagascar vanilla bean to enhance the creaminess and sweetness to bring a different, yet familiar flavor.

Specification
Please see "Specification" tab
Option
Nicotine Level: Please chose Nicotine Level
E-Liquid
PG/VG Blend
PG/VG 30%/70%
Size
30ml
Get Reward Points (5% value of the price) on purchasing this product!!