The Steam Factory Vani-Tea 30ml (JAPAN Domestic Shipping)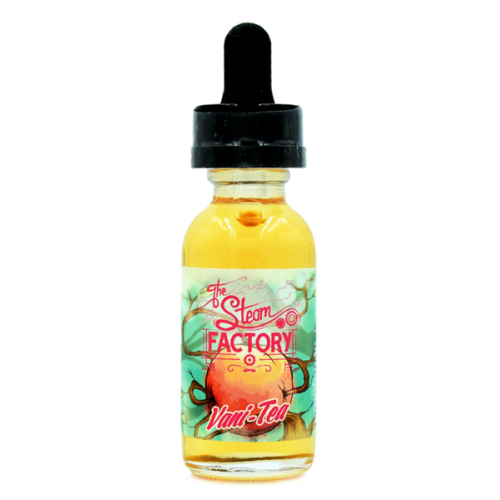 Current Shipping Promotion (Shipping from USA)
Domestic Discount Shipping discount over $30 order (US/DPO/APO/FPO only)
*Shipping rate is based on the weight and/or subtotal
International Shipping Discount! Over $30 Order
*Note1: Please refer to this page about shipping methods or contact us.
*Note2: Insurance policy does not cover the shipping or postage cost.
Japan Domestic Shipping
Write a Product Review and get reward points!
* Reward points 50 points or more are granted once Review is approved
* Reward points are granted to the review for product you purchased.
Excellent blends of Peach, Milk, Tea, Vanilla!
This item is for JAPAN Domestic Shipping only
The Steam Factory Vani-Tea 30ml
Description
THE FLAVOR THAT NEVER WAS.
Deep in the Altai Mountains in Mongolia, grows one of the most beautiful trees on Earth. A tree so beautiful that it knows its own beauty so well that nothing dares grow around it as to distract from its own glow. Because of its vanity, it has been dubbed by regional climbers the "Vanitree".

With a light colored, smooth bark, and luscious leaves - it is the only tree known to man with a fruit that grows directly out of the branch. With a fruit reminiscent to peach, leaves used by locals for tea, and a sap of white cream - it is the rare plant that can be used for both fruit and tree. When the sap, leaves, and fruit are combined, you get the delicious vapeable nectar known only as Vani-Tea.

Specifications:
Primary Flavor Notes: Peach, Milk, Tea, Vanilla

Made in the USA from only the highest quality ingredients.

Bottle Type: Glass with Childproof Dropper Cap
Specification
Please see "Specification" tab
Shipping
Shipping From
JAPAN
E-Liquid
Size
30ml
Get Reward Points (5% value of the price) on purchasing this product!!