Plus Pods Lemonade (4/pack )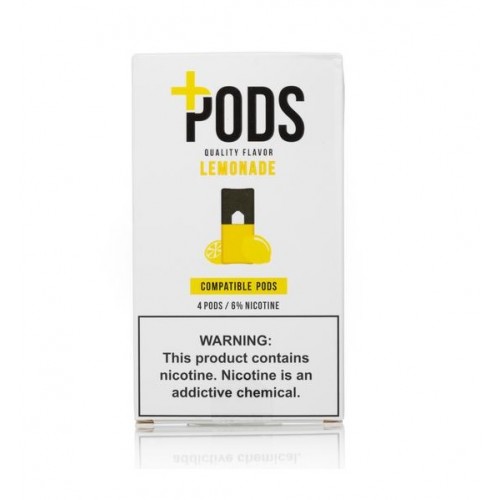 Great value Juul compatible pods with 6.0% nicotine and 1.0ml juice.

Plus Pods Lemonade (4/pack )
Description
Refreshing Lemonade flavor.

6.0% nicotine punch and e
ach pod contains 1.0 ml of nic salt juice, a nearly 43 percent increase over a Juul pod's 0.7 ml capacit

y.
Vapers will love this Juul compatible Plus Pods. Not only do they taste great but they are a great value too.
Discover JUUL
JUUL Device
This is not recommended. But you can still refill a pod
Get Reward Points (5% value of the price) on purchasing this product!!