Old Fashioned Elixir Original Bold 30ml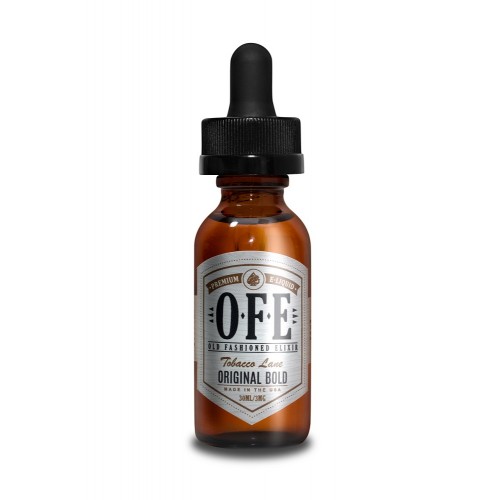 Current Shipping Promotion (Shipping from USA)
Domestic Discount Shipping discount over $30 order (US/DPO/APO/FPO only)
*Shipping rate is based on the weight and/or subtotal
International Shipping Discount! Over $30 Order
*Note1: Please refer to this page about shipping methods or contact us.
*Note2: Insurance policy does not cover the shipping or postage cost.
Write a Product Review and get reward points!
* Reward points 50 points or more are granted once Review is approved
* Reward points are granted to the review for product you purchased.
Authentic bold cigarette flavor. Very classic, Great taste with reasonable price, Highly recommended.

Old Fashioned Elixir Original Bold 30ml
Maker's Note
Bold American tobacco flavor perfectly blended to create an authentic cigarette experience with solid throat hit and rugged appeal.
Specification
Please see "Specification" tab
Option
Nicotine Level: Please chose Nicotine Level
NOTE
30 mL Amber Glass Dropper Bottles w/ Child-Resistant Caps & Shrink Banding
E-Liquid
PG/VG Blend
PG/VG 50%/50%
Size
30ml
Get Reward Points (5% value of the price) on purchasing this product!!