Nicoticket Manifest Destiny 60ml (Chubby Gorilla) (JAPAN Domestic Shipping)
Use only as intended - Under age sales to minors are prohibited and subject to criminal and civil penalties.
INGREDIENTS: Vegetable Glycerin, Propylene Glycol, Natural and Artificial Flavors, and Nicotine.
CALIFORNIA PROPOSITION 65 WARNING: This product contains chemicals known to the State of California to cause cancer and birth defects or other reproductive harm.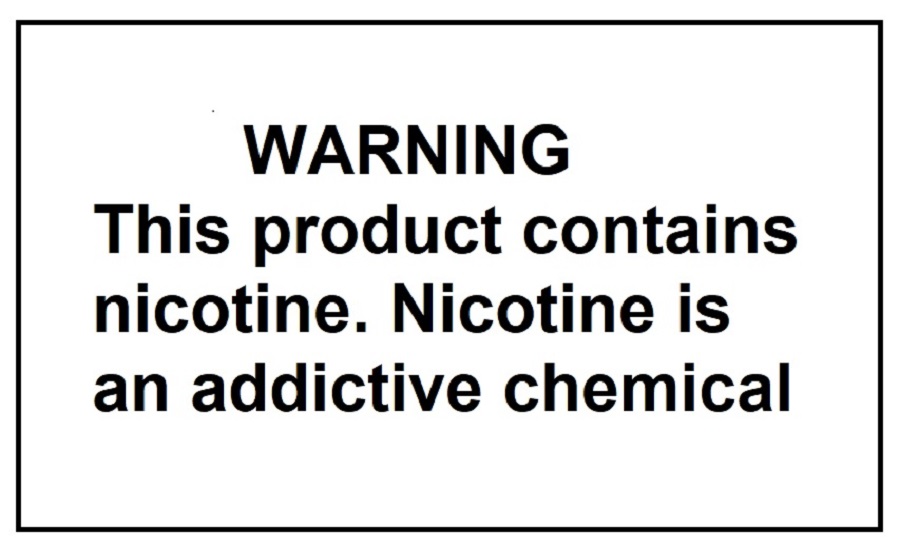 NOTE: E-Liquids shipped from Japan warehouse do NOT contain any nicotine
So Delicious! ACB with amped up Naturally Extracted Tobacco (NET)
This item is for JAPAN Domestic Shipping only
Nicoticket Manifest Destiny 60ml (Chubby Gorilla)

Maker's Note
Tobacco lovers rejoice! Manifest Destiny by Nicoticket is the continuation of a project - a quest for "the perfect vape," really. With regard to the profile, existing customers who are fans of Absolute Creme Brulee are definitely going to want to pick this up. Manifest Destiny is "ACB with amped up Naturally Extracted Tobacco (NET)" Like ACB, Manifest Destiny features our in house vanilla extract, made with beans imported from Madagascar - paired with caramel - and finished with our in-house NET. The big difference is the quantity and type of tobacco used.

The phrase Manifest Destiny comes with a history lesson. It's a term from American history. It's related to the inevitable expansion of "small d" democracy through North America in the 1850s. Some Americans believed it was a "divine right" - given by God - that the United States conquer the Louisiana Territory and beyond, all the way to the Pacific Ocean. Worth noting, there was opposition to the concept from many... especially Native Americans, whom stood to be driven off their land in the process.

Specification
Please see "Specification" tab
Shipping
Shipping From
JAPAN
Get Reward Points (5% value of the price) on purchasing this product!!