Jimmy the Juice Man Frozen Fuzz 30ml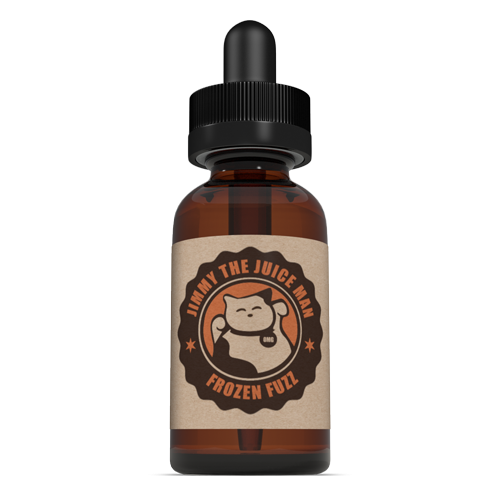 Current Shipping Promotion (Shipping from USA)
Domestic Discount Shipping discount over $30 order (US/DPO/APO/FPO only)
*Shipping rate is based on the weight and/or subtotal
International Shipping Discount! Over $30 Order
*Note1: Please refer to this page about shipping methods or contact us.
*Note2: Insurance policy does not cover the shipping or postage cost.
Write a Product Review and get reward points!
* Reward points 50 points or more are granted once Review is approved
* Reward points are granted to the review for product you purchased.
Jimmy the Juice Man Frozen Fuzz 30ml
Maker's Note
Words can not describe how absolutely mind-blowing this mix is. This is an absolute mind-blowing mix of flavor. Crisp, refreshing, super sweet and juicy peaches swirled with the purest, thickest and most creamiest yogurt, mixed with a sweet and secret base. Frozen Fuzz is delightful, creamy and full-bodied yet light and sweet perfection!
Specification
Please see "Specification" tab
Option
Nicotine Level: Please chose Nicotine Level
Nicotine Level 3mg is Max VG. Other nicotine level's PG/VG Ratio is 40% PG / 60% VG.

NOTE
30mL Amber Glass Dropper Bottles w/ Child-Resistant Caps & Shrink Banding
E-Liquid
PG/VG Blend
PG/VG 40%/60%
Size
30ml
Get Reward Points (5% value of the price) on purchasing this product!!