Rasta Vapors 100% PG Flavorless Nicotine Liquid 52mg 60ml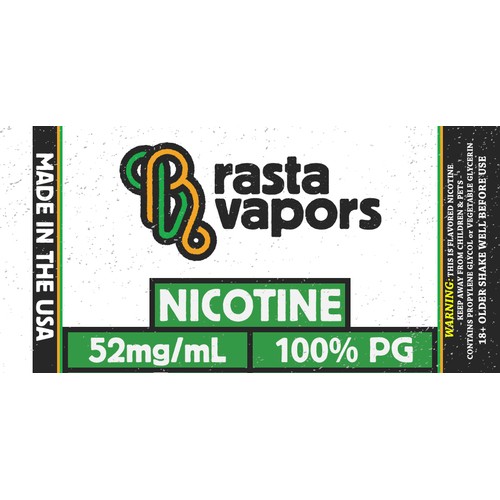 Use only as intended - Under age sales to minors are prohibited and subject to criminal and civil penalties.
INGREDIENTS: Vegetable Glycerin, Propylene Glycol, Natural and Artificial Flavors, and Nicotine.
CALIFORNIA PROPOSITION 65 WARNING: This product contains chemicals known to the State of California to cause cancer and birth defects or other reproductive harm.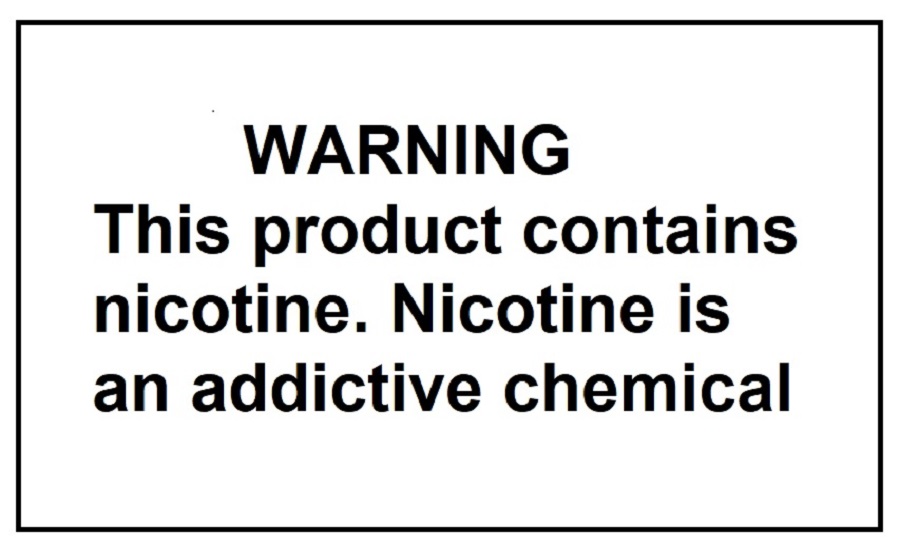 NOTE: E-Liquids shipped from Japan warehouse do NOT contain any nicotine
High quality Flavorless Nicotine Liquid for your DIY e-liquids!
Rasta Vapors 100% PG Flavorless Nicotine Liquid 52mg 60ml
Maker's Note
One 60mL Bottle of Flavorless Nicotine 100% Propylene Glycol (PG) Based at 52mg/mL Strength.
Made in U.S.A

WARNING
THIS PRODUCT CONTAINS NICOTINE WHICH IS BOTH HIGHLY TOXIC AND VERY ADDICTIVE.
KEEP WELL AWAY FROM CHILDREN AND PETS. E-LIQUID IS ONLY INTENDED TO BE USED WITH YOUR ELECTRONIC CIGARETTES, E-CIGS, E-CIGARS, E-PIPES OR VAPORIZERS.
NOT FOR SALE TO ANYONE UNDER THE AGE OF 21 OR THE LEGAL AGE IN YOUR COUNTRY OF RESIDENCE.

Nicotine, in its pure form, when taken in high enough doses can kill.

FOR YOUR OWN SAFETY AND OTHERS AROUND YOU, PLEASE TAKE ALL NECESSARY PRECAUTIONS.

Please treat our nicotine e-liquids with the utmost care and ensure that you adhere to the following safety advice:

Keep e-liquid locked up, out of reach of children and pets at all times.
Seek full medical attention immediately in case of an accident, or if you feel unwell, and take this leaflet with you to your doctor.
Seek medical advice immediately if this product is swallowed.


CALIFORNIA PROPOSITION 65 - Warning: This product contains nicotine, a chemical known to the state of California to cause birth defects or other reproductive harm.
Specification
Please see "Specification" tab
E-Liquid
Nicotine Level
52mg
PG/VG Blend
PG 100%
Size
60ml
Get Reward Points (5% value of the price) on purchasing this product!!