Halo Fusion PG Nic Salts 30ml 50mg
Use only as intended - Under age sales to minors are prohibited and subject to criminal and civil penalties.
INGREDIENTS: Vegetable Glycerin, Propylene Glycol, Natural and Artificial Flavors, and Nicotine.
CALIFORNIA PROPOSITION 65 WARNING: This product contains chemicals known to the State of California to cause cancer and birth defects or other reproductive harm.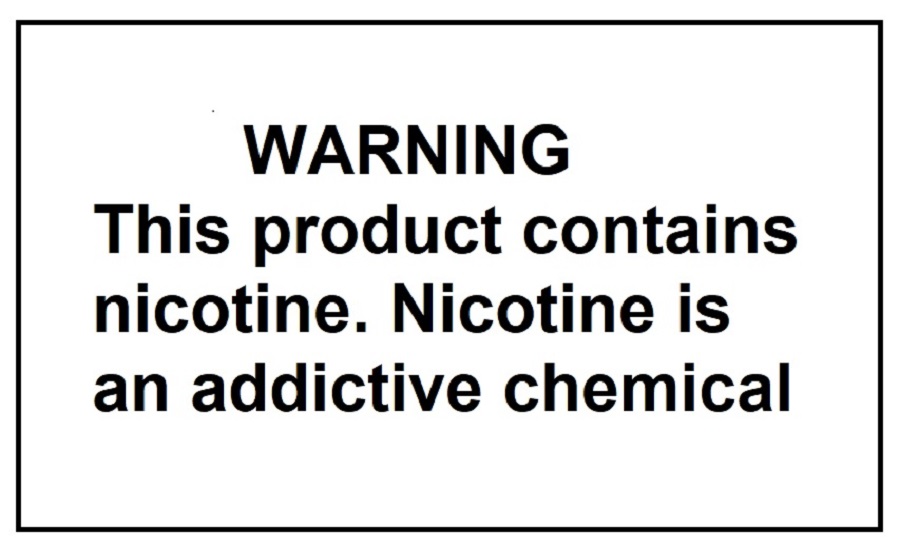 NOTE: E-Liquids shipped from Japan warehouse do NOT contain any nicotine
Halo's High Quality Flavorless High PG based Nicotine Salts Liquid 50mg for DIY. Great Value!

Halo Fusion PG Nic Salt 30ml 50mg

Description
Our award winning flavors come loaded with more powerful nicotine delivery. Longer-lasting effect, same great quality and performance. This is FLAVORLESS, High PG based (Standard) for DIY and the Nicotine Level is 50mg/ml.

Nic salts are not recommended for use in sub-ohm devices. Read more about nic salts below.
About Nic Salts
They're the most in-demand product in the e-liquid world today, and we've got them! Halo Ultra Salts take vaping to an entirely new level of satisfaction you've never experienced before.
Here are some of the features:
Faster, more powerful nicotine delivery
Minimal vapor production — allows discreet "anywhere" vaping
Longer-lasting nicotine effect — less consumption saves you money!
Analog cigarette-like experience — ideal if you're a smoker looking to switch!
Perfect throat hit
Salts have longer shelf life
Works with user-friendly devices
* Nic salts are not recommended for use in sub-ohm devices.
Specification
Please see "Specification" tab
WARNING
THIS PRODUCT CONTAINS NICOTINE WHICH IS BOTH HIGHLY TOXIC AND VERY ADDICTIVE.
KEEP WELL AWAY FROM CHILDREN AND PETS. E-LIQUID IS ONLY INTENDED TO BE USED WITH YOUR ELECTRONIC CIGARETTES, E-CIGS, E-CIGARS, E-PIPES OR VAPORIZERS.
NOT FOR SALE TO ANYONE UNDER THE AGE OF 18 OR THE LEGAL AGE IN YOUR COUNTRY OF RESIDENCE.

Nicotine, in its pure form, when taken in high enough doses can kill.

FOR YOUR OWN SAFETY AND OTHERS AROUND YOU, PLEASE TAKE ALL NECESSARY PRECAUTIONS.

Please treat our nicotine e-liquids with the utmost care and ensure that you adhere to the following safety advice:

Keep e-liquid locked up, out of reach of children and pets at all times.
Seek full medical attention immediately in case of an accident, or if you feel unwell, and take this leaflet with you to your doctor.
Seek medical advice immediately if this product is swallowed.


CALIFORNIA PROPOSITION 65 - Warning: This product contains nicotine, a chemical known to the state of California to cause birth defects or other reproductive harm.
E-Liquid
Nicotine Level
50mg
Size
30ml
Get Reward Points (5% value of the price) on purchasing this product!!