Halo Fusion 30ml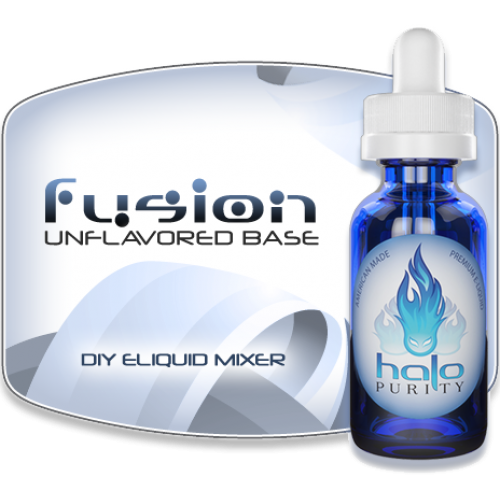 Current Shipping Promotion (Shipping from USA)
Domestic Discount Shipping over $30 order (US/DPO/APO/FPO only)
Nicotine/ENDS product requres Adults signature.
International Shipping Discount! Over $30 Order (USPS First-Class International)
*Note1: If you would like to have an insurance, please purchase USPS Insurance Option.
*Note2: Insurance policy does not cover the shipping or postage cost.
Japan Domestic Shipping
This product is only for Japan domestic shipping.
Please don't order if your shipping address is not in Japan.

Write a Product Review and get reward points!
* Reward points 50 points or more are granted once Review is approved
* Please write review for product you purchased or give as a sample from our shop.
High Quality and premium unflavored nicotine base e-liquid for DIY liquid. As same as Halo's standard e-liquids, this has great vape production and good throat hit!

Halo Fusion 30ml
Maker's Note
Halo Fusion is our premium unflavored nicotine base e-liquid, and is made to the same strict standards as our other eliquid products. Fusion produces the same smooth throat hit and vapor production as our standard smoke juice, but allows you to create your own flavors at your own strengths. It can also be used to spice-up some of your existing Halo e-juice.
Specification
Please see "Specification" tab
Option
Nicotine Level: Please chose Nicotine Level
Features
American Made Blend
USP Grade Ingredients
Safety Sealed
Get Reward Points (5% value of the price) on purchasing this product!!