XTAR VC2 Charger With LCD Screen Display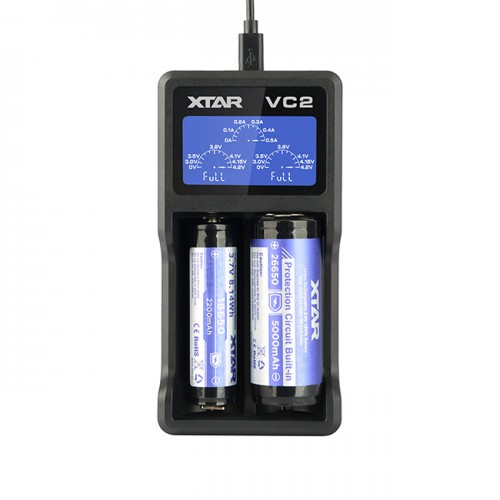 Micro-USB powered portable charger with LCD display.
XTAR VC2 Charger With LCD Screen Display
Description
Tell you the real capacity of your battery!
• LCD display show all info you want
• Micro-USB powered, charge everywhere at your will
• Charge all popular Li-ion batteries
• Unique efficient charge method (TC-CC-CV) with 0.5Ax2
Specification
VC2 Input: DC 5V/1.0A
Max Constant Charging Current: 500mA±50mA x 2 slot
Min Constant Charging Current: 150mA±50mA x 2 slot
Cut-off Voltage(Output Voltage): 4.20V
Cut-off Current: ≤ 80mA
Operation Temperature: 0-40c
Net Weight: 109g
Dimensions: L131* W66 * H33mm
Compatible with: 3.6V/3.7V Li-ion / IMR / INR / ICR:
10440/14500/14650/16340/17335/17500/17670
18350/18490/18500/18650/18700
20700/21700/22650/25500/26650
You Will Receive:
1 x XTAR VC2 Charger
1 x USB cable
1 x Bag
Manual
Warranty Cardeatures
Features
VC2 with LCD screen, innovative Tachometer style display that display infromation from top to bottom: Charging current, Battery voltage, Battery Capacity
Adpats to any 5V USB power. Automatically recognize and adjust the current from 0.1A to 0.5A
Intelligently identify input power and automatically adjust suitable charge current (0.15A~o.5)
Compatible with IMR lithium batteries and small capacity batteries
Each channel is independent
LCD displays each battery real time status
Smartly identify bad batteries and notify the user
The light of screen will flash 3 times in every 10 seconds when your batteries are fully charged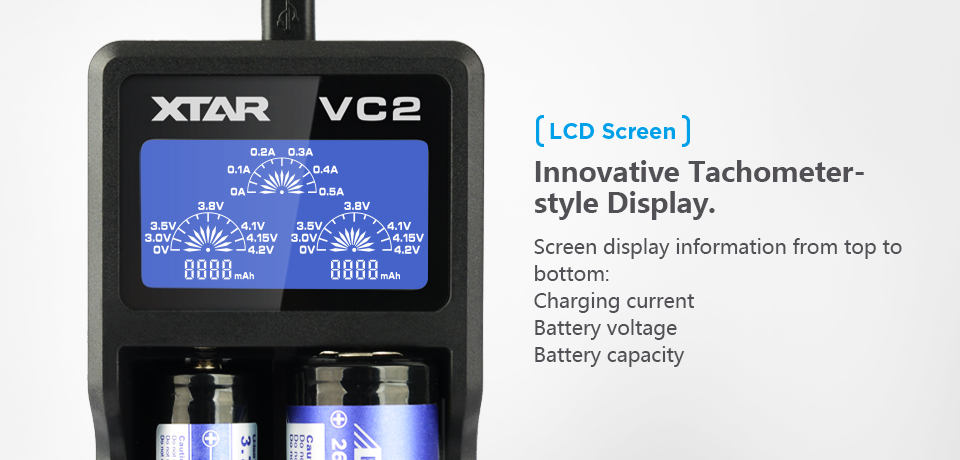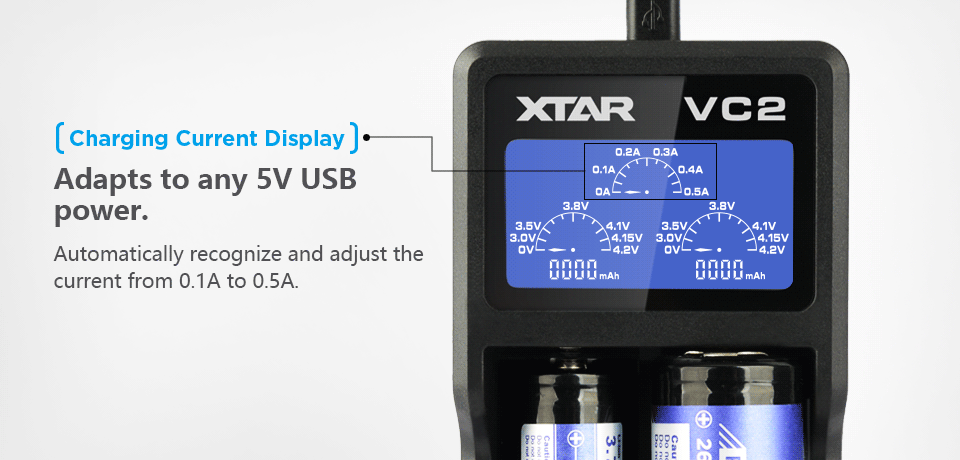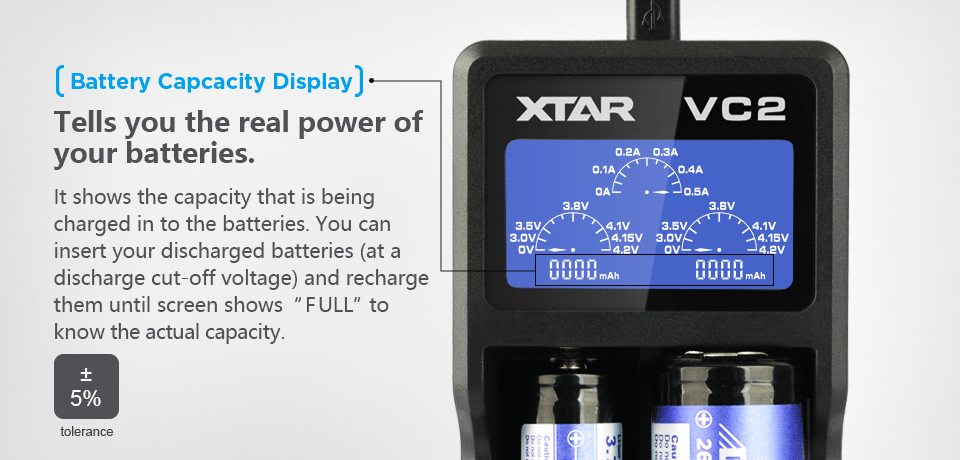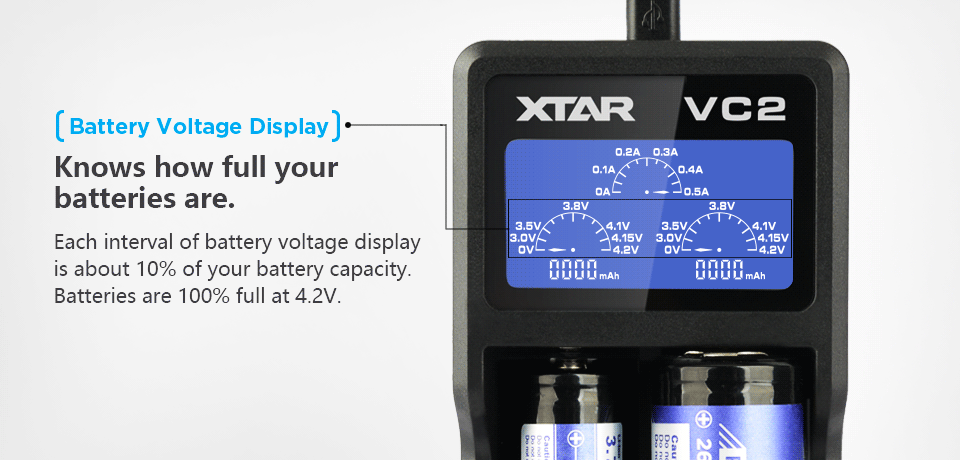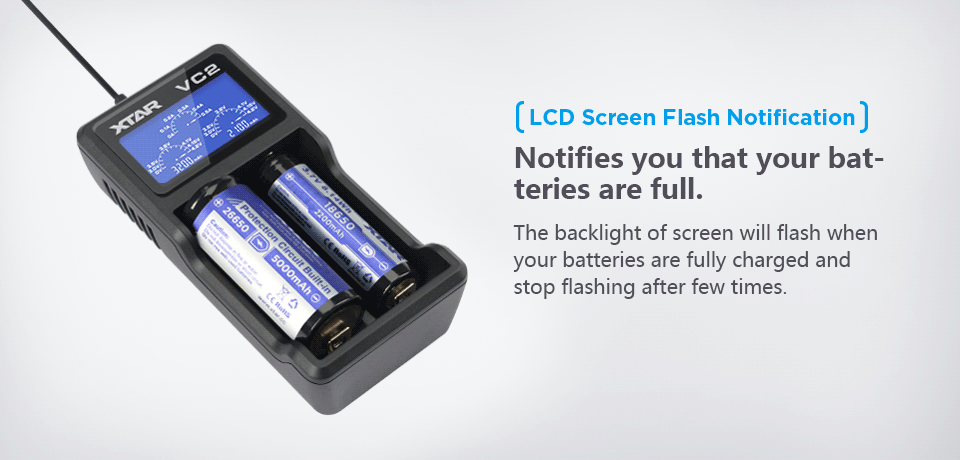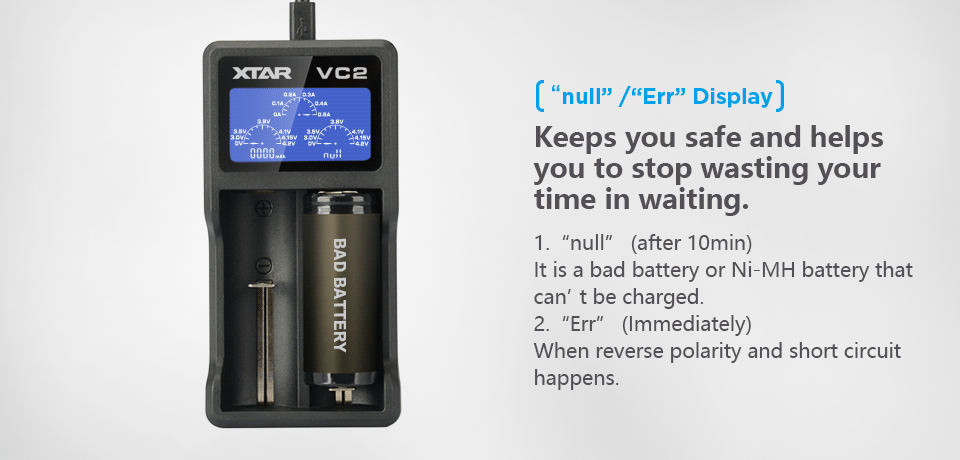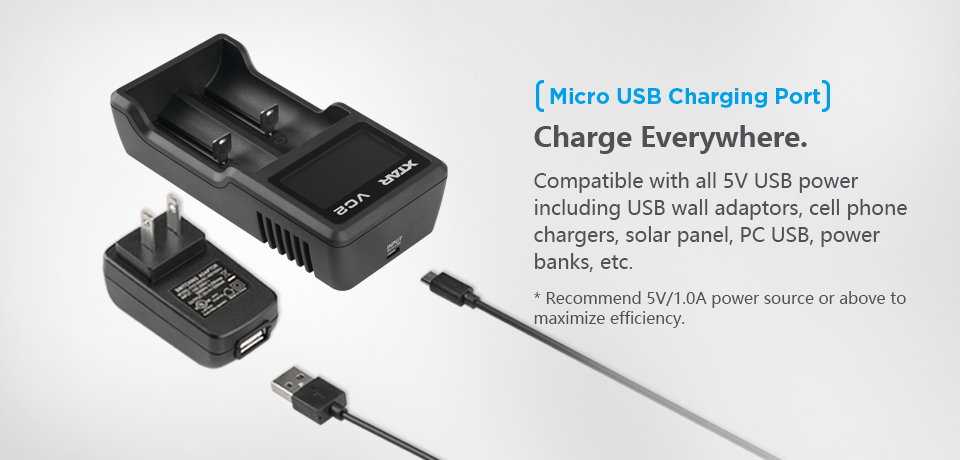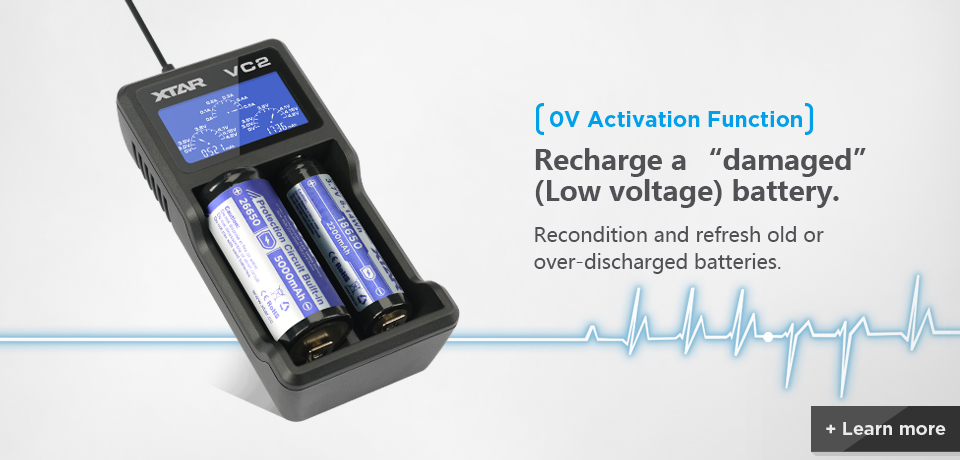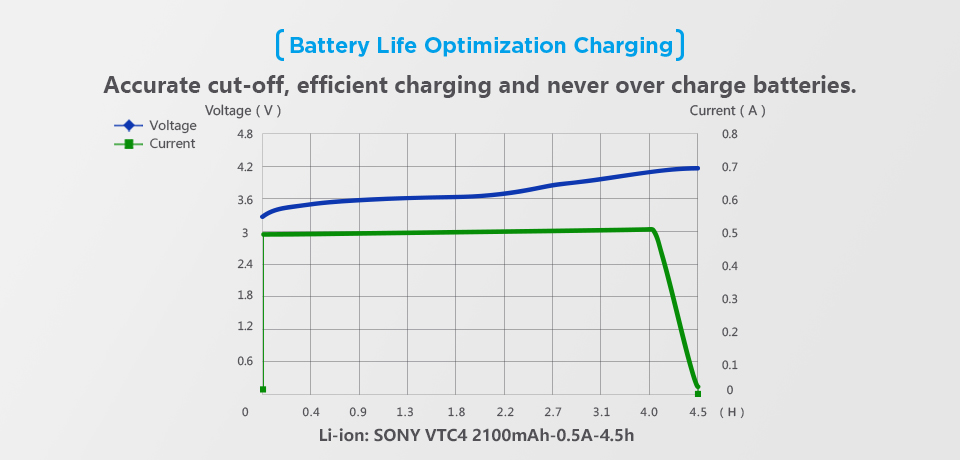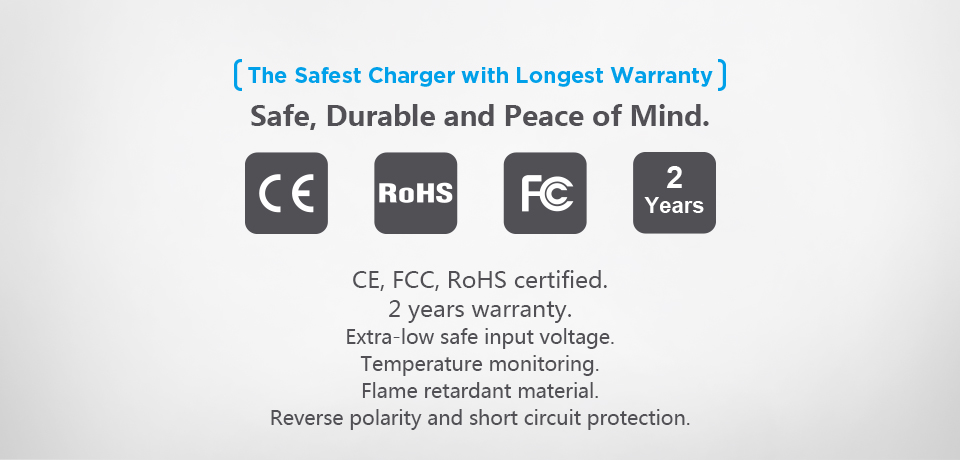 Get Reward Points (5% value of the price) on purchasing this product!!